PERSONAL FIREARMS RECORD BOOK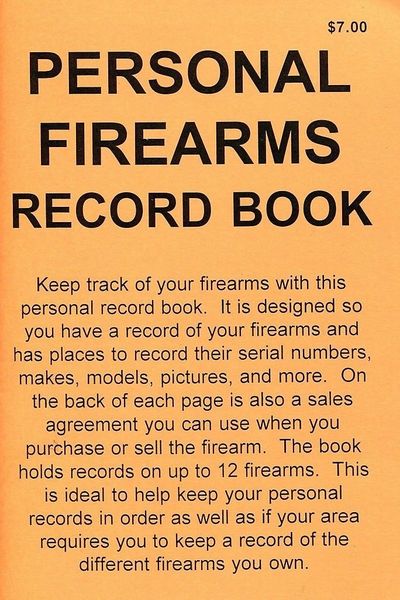 PERSONAL FIREARMS RECORD BOOK
PERSONAL FIREARMS RECORD BOOK
Keep track of your firearms with this personal record book

Designed so you have a record of your firearms and has places to record their serial numbers, makes, models, pictures, and more

Back of each page includes a sales agreement you can use when you purchase or sell a firearm

Holds records on up to 12 firearms

Ideal to help keep your records in order as well as if your area requires you to keep a record of the different firearms you own

Some areas require gun owners to keep records of their firearms--this book allows you to easily write down the important info, and keep it all together.

5-1/2" X 8-1/2"
Black and white

This book is NEW.
This book is proudly published in the UNITED STATES OF AMERICA.
Featured Products